Umm . . out?
More to come soon
. . . promise . . .
Photographs
---
Tournament archive
We have a large selection of photographs from a number of Australian and international tournaments, and a few other cricket-related happenings such as the star-studded Ryan Campbell Testimonial match in 2006.
All are available for purchase for personal use, and commercial licensing enquiries should be made through the Contact form on this site.
And a little reminder for those amongs us old enough to remember, the World Masters and World Cup tournaments in New Zealand were actually shot on film! . . .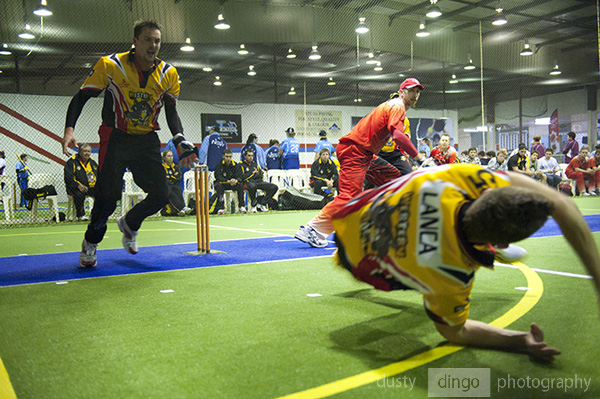 2013 Australian Indoor Cricket Masters
Some photos I took at the venue for the original Singapore Indoor Cricket League, The Cage, in 2013
2011 Australian Open Championships
World Masters and Under 19s in New Zealand
Exclusive photographs of the Ryan Campbell Testimonial Twenty/20 Cricket Match (November 2006)
2006 Australian Masters:
photographic and online display technology has grown quite a bit since 2006, so please excuse the smallish display on these and some of the others in this collection. . . but they are popular with a few of our regular visitors so they are always going to feature on the site . . . we will eventually move them all to a bigger brighter display page . . . soon. In the meantime, here are the ten separate groups of photos:
one two three four five six seven eight nine ten